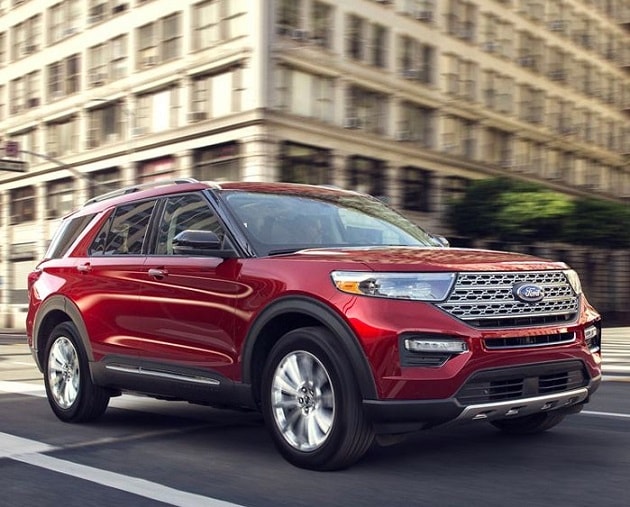 Ford has been Innovative with the launch of the modern-day SUV's, the Ford Explorer was the blueprint for the first of its kind. With the idea that a vehicle that wasn't a van could be used for family outings, soccer practice, and chasing kids back and forth to play dates, Ford had the idea of the Explorer. Unveiled in 1990 and ready for the 1991 model year, the Ford Explorer was the beginning of what we now know as the modern day SUV; starting as a 2 door and eventually a standard 4 door SUV, replacing the Ford Bronco II. Just like the Ford Ranger, the Explorer took its name from a trim package level in the F-series Ford Trucks in the late 70's and early 80's. At its launch, the Ford Explorer followed model trim with the F-Series, The Ford Ranger, the Ford Aerostar, and the Ford Bronco.
As the Ford Explorer advanced, so did the evolution of the SUV. After the first couple generations of the Explorer, the floor was lowered, adding more cubic room, third row seating was introduced, and the rear liftgate was reshaped, adding and enlarging upper hatches for towing capabilities. Eventually being the first vehicle to ever be declared with dual rear inflatable seat belts and one of the first SUV's to add Flex Fuel capability to its models, Ford and the Explorer always seemed to be ahead of the curve. Winning 2011's North American Truck of the year award and the New Best in Technology Award, the Ford Explorer always was ahead of the game.
Sharing an engine with the Ford Ranger and the idea of four-wheel drive with the Ford Aerostar, it was eventually offered with the concept of "part-time" four wheel drive. Now in its sixth generation starting in 2020, an Explorer Hybrid will also be available and will be rear-wheel drive based.
The Ford Explorer has seen a lot of different trim packages in its day: The early 90's Ford Explorer Sport, the early 2000's Ford Explorer Sport Trac, and countless the Ford Explorer Eddie Bauer edition of the mid 90's. Currently the Explorer comes in the Explorer XL, the Explorer XLT, Explorer Limited, Explorer ST, and Explorer Platinum. Standard Ford Explorers now come with 3rd row seating, standard bucket seats instead of a bench seat, better towing capabilities, and smaller engines with Eco-Boost that get better gas mileage to lower the carbon footprint.
It seems like the Ford Explorer is just getting started. With almost 20 years under its belt, the possibilities seem endless.
In need of a new family car? Want something with more room for camping trips and exploring? Why wait? We can help you today; with over 700 vehicles in our network. If you want it, we can find it. Why? Because Good Things Happen When Schmit Happens!