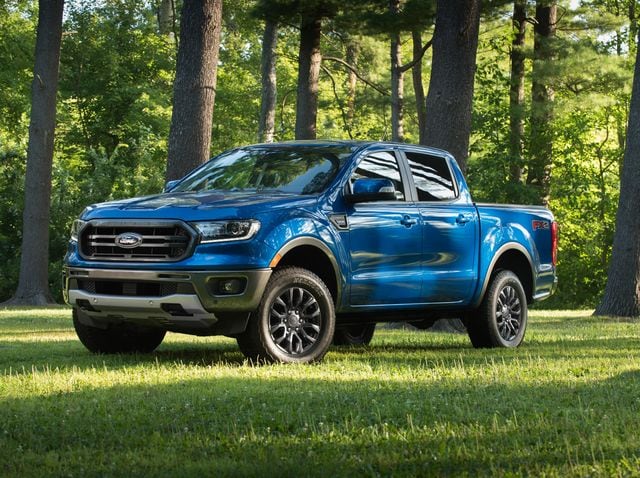 1983 was a pretty vital year in American history and for Ford in the automotive industry. In 1983, Ronald Reagan was president, the cost of a gallon of gas was $1.16, and the housing market was bouncing back from a small recession.
Ford began development of the Ranger in the late 70's. The idea was to focus on value and fuel efficiency. The thought was to build a truck that was just as capable as the F-Series, but in a much more cost-effective and compact package. The Ranger launched in 1983; the first of its type. The first compact truck designed by Ford, the Ford Ranger replaced the Ford Courier of the 70's. Using some of the Chassis architecture, the Ranger brought a new, yet familiar idea to the beginning of the Ford compact truck.
A big seller throughout the 80's and the 90's, Ford eventually branded all Ranger trucks with the Ranger name instead of the previous Courier name. Over the history of the Ford Ranger, there had been many makes and models, including The Ford Bronco II and the Ford Explorer, which eventually became their own makes and models with the Ford logo. The Ranger became the best-selling compact truck in North America from 1987- 2004.
Ford eventually retired the Ranger series in 2004 to focus more on their larger F-series trucks. Now back and better than ever, 2019 introduced the new and improved Ford Ranger with a few different makes and models to suit everyone's needs. With older names like the Ford Ranger XL, and Ford Ranger XLT, the Ford Ranger Lariat was also introduced as different options for trim levels.
The current Ford Ranger XL is the standard base model in the Ford Ranger series trim level. Available with MyKey entry, power door locks, auxiliary audio jack, and an optional productivity screen, the base Ford Ranger XL model is a perfect fit for just about anyone.
The next level in trim is the Ford Ranger XLT. Standardly equipped with Sirius XM radio, capless fuel filler, front row hooks, and exhaust chrome pipe, this XLT will make anybody happy with endless other features offered in this package.
The Ford Ranger Lariat is the top of the line trim package in the 2020 model year. Standardly equipped with leather seats, navigation, and remote start standard, the Ford Ranger Lariat is the cream of the crop when it comes to Ford Rangers.
The Ranger has shown us that in the truck industry, good things do come to those who wait. Top of the line in the 90's and 00's, the Ford Ranger is back and ready to take over the truck industry once again.
Do you need a new truck? Is your old one not running the way it should? We can help. With over 700 vehicles accessible in our network, we can surely find a vehicle that fits your needs. If you want it, we can find it. Why? Because Good Things Happen When Schmit Happens! Contact us now to see what vehicle we can put you in today