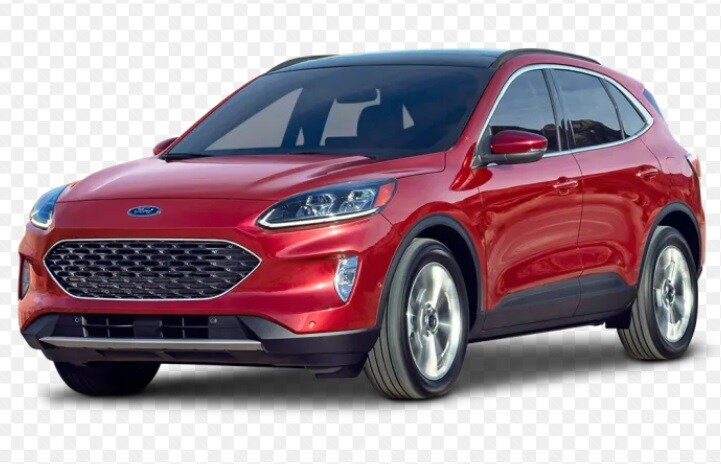 When the Ford Escape was introduced in the year 2000, it was truly unique from the beginning. At the time, usually the larger sport utility vehicles where geared towards looking more like a compact truck. The Ford Escape broke the mold and with all-wheel drive optional from the beginning, it sold as an SUV with a look all of its own. The Escape standard was equipment with power windows, power locks, keyless entry, and air conditioning. Now in it's fourth generation, the Ford Escape is ready for a small revamp in 2020. The look will be sleeker and more dynamic; it is wider, longer, and lighter because of the use of different steel.
The Ford Escape has seen many changes in the 20 years since it's debut. From the Ford Escape XLS from 2005-2007 to the Ford Escape Hybrid of the same time frame, the next generation of Ford Escapes is sure to have something for everyone.
The Ford Escape will come in 4 different trim levels in its fourth generation in 2020; The Ford Escape S, the Ford Escape SE, The Ford Escape SEL, and the Ford Escape Titanium tops the list of trim levels.
The Ford Escape S comes standard with blue tooth and back up camera, which is far more than some other standard Sport models can say. The Escape S is picture-perfect for just about everyone.
The Ford Escape SE is a tad different from the Ford Escape S simply in appearance. The wheels are different and there are more color choices.
The Ford Escape SEL is fancier; it comes in standard leather, has navigation, heated seats, and can be available with a heated steering wheel for those cold winters we experience here in Wisconsin.
The cream of the crop Ford Escape Titanium comes with all of the features listed above as standard, including ventilated seats, remote start, and activation standard.
Even the most "basic" Ford Escape models come with more than other standard SUV's do, which puts any model Ford Escape a step above the rest. Standing tall through the test of time, the Ford Escape is here to stay.
With over 700 vehicles in our network, Schmit Bros can find a Ford Escape perfect for you. If we don't have it, we can find it! Don't wait, stop in today and see what we can do for you. "Good Things Happen When Schmit Happens!"

Ford Escape @ Schmit Bros In Saukville WI!