Three Reasons a Ford Edge Should Be Your Next Auto Purchase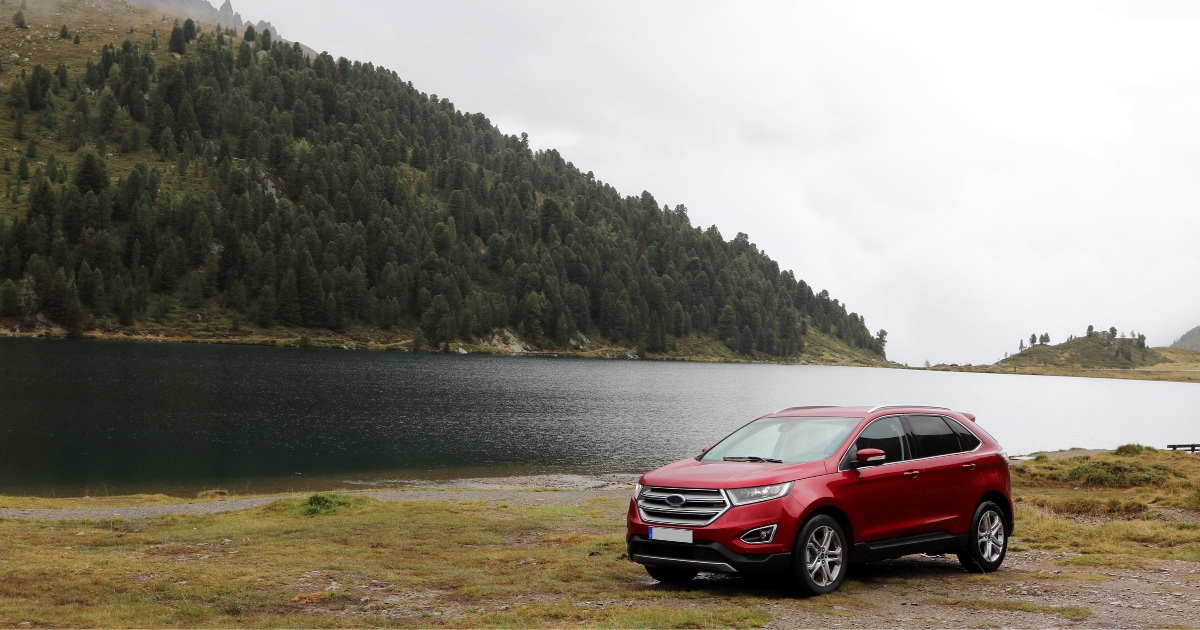 Ever since Ford Edge was launched over a decade ago, it continues to rank among the best Ford cars for families who prefer crossovers. Its everyday practicality, combined with comfort and a perfectly smooth ride, makes it a compelling choice for your next auto purchase.
Reasons to Buy the 2019 Ford Edge
The 2019 Ford Edge has introduced a sturdy and powerful ST model in its lineup. The standard equipment of the SUV is embellished with a number of new features in 2019. Here are three top reasons why you should go for the 2019 Ford Edge.
Fuel Economy and Car-Like Handling
The turbocharged four-cylinder EcoBoost engine (with 250 HP and 280 lb-ft. of torque) is a solid reason that puts the Ford Edge among the best Ford cars you can get. Some of its competitors might focus more on the muscle, but if you want a vehicle that feels more responsive, it is this one.
Fuel economy is a key strength of the 2019 Ford Edge. Its new eight-speed transmission, along with an advanced auto stop-start mechanism, enables it to deliver 22 mpg in the city and up to 29 mpg on highways. The vehicle is designed for regular 87 octane use.
Apart from the fuel economy, the Edge is likely to impress you with its sedan-like handling. This is not an SUV that will drive like a pickup truck. You will be surprised how smoothly it tackles sharp bends in the road.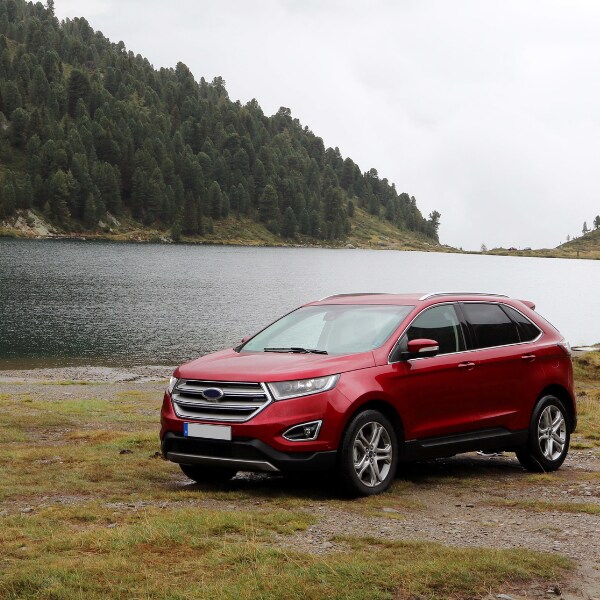 The company has included its Curve Control technology as a standard feature. In the ST model, the shock absorbers are sports-tuned and the steering system has a variable ratio which allows it to display outstanding balance.
Performance, Looks, and Comfort
The new ST model has been engineered to compete with the sportiest of SUVs. The boosted V6 engine delivers powerful output, allowing the 2019 Ford Edge ST to clock a 0-60 in less than six seconds.
The 20-inch black wheels matched with a black mesh grille add to the model's race-inspired looks. Even the Ford Edge interiors in this model have been given a sporty style treatment.
When it comes to passenger comfort, it is hard for any other midsize SUV to outdo the Edge. It offers adequate passenger room at the back along with reclining rear seats for enhanced relaxation.
The ventilated front seats are optional. In addition to the comfortable Ford Edge interior, the vehicle also gets a thumbs-up for its comfortable ride, thanks to its plush suspension system.
Co-Pilot 360
The new Edge boasts of a standard Ford safety package Co-Pilot 360. This is one of the most effective driver assist systems within its segment. If a pedestrian or another car catches you off guard, the vehicle's Pre-Collision Assist (it comes with automatic emergency braking) will bring the Ford Edge to a halt.
The new Edge also comes equipped with lane-keep assist and rear cross-traffic alert systems. With its special sensors, the blind-spot monitor will be able to identify hidden cars in the next lane.
Check out the 2019 Ford Edge at Schmit Bros. Auto
Experience Ford Edge's high-tech features for yourself. Visit Schmit Bros. Auto and find out what Saukville and Port Washington customers have known for over 100 years – Schmit Bros. Auto is home to quality vehicles and superior customer service. Good things happen when Schmit happens!