Why the Winter Is the Best Time to Buy a Mustang
Buying a sports car in the winter could be counter-intuitive for many people, especially when the snow starts falling. But that's exactly when you should contact a reputable dealer and look for a new ride! So, is winter the best time to buy a sports car. At Schmit Bros Auto, we say absolutely! Buying a sports car or a convertible like a Mustang in the winter season has a number of benefits – saving a handsome amount on the price is just one of them.
When Should You Buy a Mustang?
Like many other things in life, there is an off-season for car purchases, and winter is generally a time when fewer sports cars and convertibles, like the Ford Mustang, are purchased.
These cars are considered summertime vehicles, and only a select number of people are in the market to buy them in the winter. That is exactly why winter is the best time to buy a Mustang - because dealers will probably sell it to you for a deliciously low price during this season.
Also, new models tend to come out during the late summer and early fall, and most dealerships are generally trying to clear out last year's models in the early winter season. During the winter season, the previous years' models can be moved for a highly discounted price.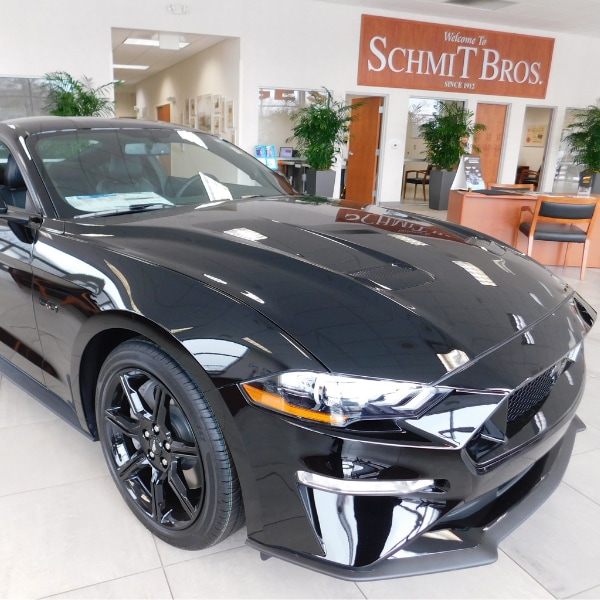 Think of it as the same type of investment philosophy that Warren Buffet and Steve Forbes use. You should not be following the sheep because then you will never get ahead. This is called contrarian investing and it can be applied to car buying as well.
Easier Car Shopping in Winter
As there are relatively fewer people shopping for a vehicle in the cold weather, you can expect to have a more peaceful buying experience and take as much time as you want to compare models and test drive.
You can also get pre-approved financing or car insurance quote from the comfort of your home. Just drop a line to your favorite dealer and they will help you pick out your dream Mustang!
Get Winter Ready with a Fully Equipped Mustang
Contact your car insurance provider to see if you can save money on your insurance premium if the used Mustang is already equipped with winter tires.
If you are buying a brand new Mustang, think about having winter tires put on it and you can qualify for an attractive discount. If you want to save even more, consider buying snow tires directly through us as part of the new car deal.
Why Buy a Sports Car in the Winter?
Here some other reasons why winter is the best time to purchase a car.
Less competition for your favorite model

More room to negotiate

Fewer crowds at the dealerships
What are you still thinking about? If you choose to buy the 2019 Mustang this winter, you might get with a more attractive deal than at any other time of the year.
Talk to Schmit Bros!
Trying to find the best
auto deals in Saukville and Port Washington
? Come see what people around Milwaukee have known for 106 years – good things happen when Schmit happens! Call us at 262-284-8844 to get a quote right in your home so you don't have to spend one extra minute out in the cold!