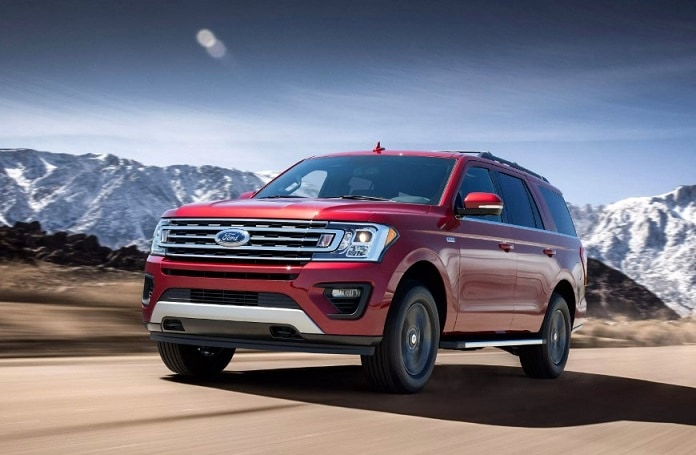 Known for being one of the longest lasting vehicles on the road, you are sure to get your money's worth with a Ford Expedition. Landing on the number 4 spot in a recent study, it stood out toward the top of the list for longest running vehicles; with a huge percentage getting over 200,000 miles on an original transmission and engine.
Unveiled for the 1997 as the successor of the Ford Bronco, the Ford Expedition has top of the line features in their base trim models. Now in it's fourth generation, the Ford Expedition just keeps getting better and better.
An SUV with towing capabilities from the get-go, the Ford Expedition stood out in a class of its own. In its introduction, it came standard third row seating, first row captain chairs, optional leather seating, optional moon roof, and dual climate control. The Ford Expedition XLT was, and still is, the first trim level; it comes with much more options and several more standard luxuries than other traditional SUV's.
The Ford Expedition Limited is next in line in terms of trim levels with SYNC Connect, hands free lift gate, standard all-season tires, dual zone temperature control, and heated and ventilated seats.
The Ford Expedition Platinum has had crafted, and real leather, trim interior, real wood trim, massaging seats, and LED headlamps…just to name a few of the extra comforts the Platinum has to offer.
The Ford Expedition FX4 has some protection capabilities for off roading, including off road shocks, all terrain tires, and skid plates for protection of the underbody of the car that can give you off road driving confidence.
Having all models equipped with towing capabilities, the Ford Expedition can help you get your toys everywhere they need to go during any season; with four wheel drive abilities on all makes and trim models, you can haul your motorcycles in the summer, four-wheelers in the fall, and snow mobiles in the winter, all while packing your family and friends in tow.
Have you been thinking about what a Ford Expedition can do for you and your family during the winter and summer months? Where it can take you? Stop in and let us help you today. We have over 700 cars in our dealer network, so if you want it? We can find it! Is your old SUV just not cutting it anymore? Ready for a upgrade? The Ford Expedition has something for you, and we are happy to help! Good Things Happen When Schmit Happens!!