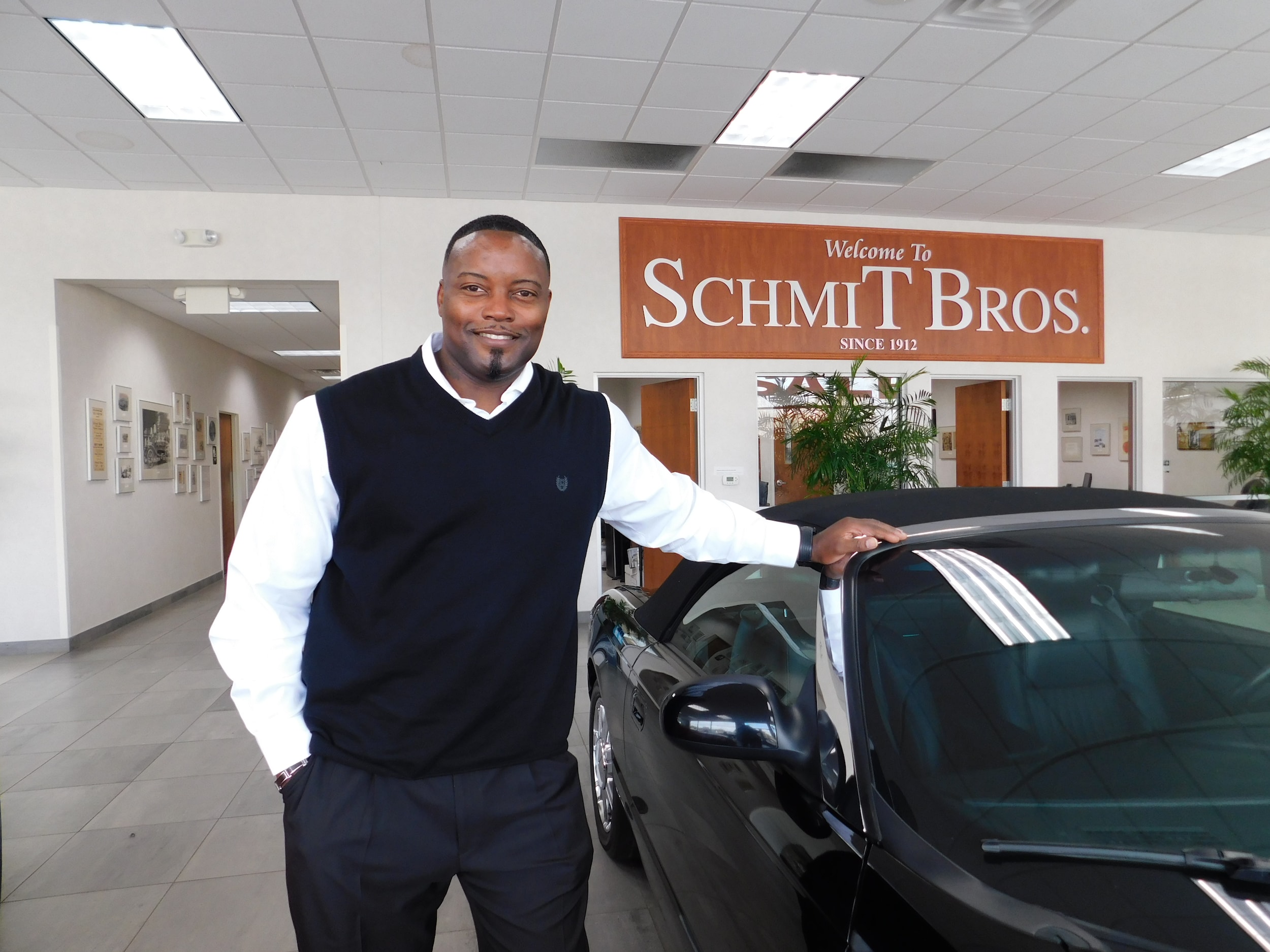 With over ten years in the car industry and over twenty years in customer service, Reggie is a rare gem in the automotive industry. Growing up in Alabama where his dad was a mechanic and the family car was a 1970's Ford F-150, his roots and ideals on cars started before he could even walk or talk. We sat down with Reggie to talk about what he thought the best vehicles were and it became obvious that not only does Reggie know his automotive stuff, he's incredibly sentimental and the Ford brand means a lot to him.
Always dressed to the nines and ready for anyone who walks in the door, he was happy to sit down with us and discuss what some of his favorite vehicles were. Friendly and warm with his hands gently clasped on his desk, we talked mostly about Ford F-150's, the Ford brand, and what he thought about the automotive industry.
He told us that he thinks the most important aspect in selling and buying any vehicle is creating a no-pressure atmosphere and takes great pride in making a sometimes-stressful experience a lot easier and enjoyable. He enjoys talking to people about all things cars and trucks…especially Ford F-150's, which he stated was definitely his favorite vehicle on the lot here at Schmit Bros.
"The Ford F-150 is in a class of its own. It's very dependable, has beauty in the design, awesome technology, and the style just demands attention", he stated. We agree- when you see a Ford F-150 on the road, not much else compares. "My last 3 vehicles have been Ford F-150's, and I'm just going to keep getting them. In my world, F-150 is king."
The Ford Edge was also on his list of favorite vehicles. He likes the look of the Edge; the wheelbase and the fact that it's a domestic car.
When Reggie isn't selling cars here at Schmit Bros, he really enjoys spending time with his kids and his family, traveling, cooking, working out, and reading.
Because Reggie is a family man through and through, he'd be happy to help put you and your family in a new vehicle today. Whether that be a Ford F-150, a Ford Edge (his two favorites), or even a Ford Expedition, come see Reggie today on the Ford side and he'd be happy to find a new vehicle! With ideals on Ford that run this profound and deep, we have no doubt Reggie is your guy.