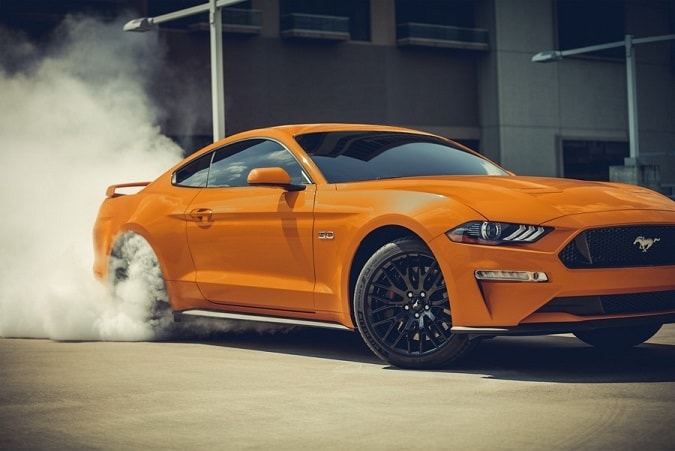 When we think of all things that resemble American culture, what comes to mind? Apple Pie, fireworks, fourth of July parades, muscle cars, freedom, the Statue of Liberty, and the bald eagle (just to name a few). Regarding muscle cars and deep American roots, the Ford Mustang is unmistakably at the top of the totem pole when it comes to the idea of freedom and all things American. I mean, when you think of fourth of July parades and floats, what cars usually come to mind?
Exactly.
The Ford Mustang was not only the most successful launch in Ford history but is the only original model to remain in the Ford line up, uninterrupted, with over 50 years of production, development, and revision. As of the summer 2018, the Ford Mustang has produced over 10 million cars.
After debuting in 1964, the Ford Mustang has created the class of "pony cars" in American culture. Trendsetting and the first of its kind, the Ford Mustang marketed the idea of affordable yet sporty cars with long hoods and short rear decks. Often referred to as the Ford Mustang 1964 ½, it was initially only available in 2 different models; the Ford Mustang coupe and the Ford Mustang convertible.
The idea of the Ford Mustang was based off of the now classic Ford Falcon; which was made from the years 1960-1970, and the Ford Fairlane made from 1959-1973. Currently in its fifth generation, the Ford Mustang has yet to slow down in terms of demand and production.
The idea of the name Ford Mustang came about after a stylist was a fan of the name of the World War 2 Mustang Fighter plane. Other designers threw around names such as Ford Cougar, Ford Torino, or Ford T-Bird 2, but none of them quite had the handle and umph that the name Ford Mustang did.
Having many different names and trim levels over the years, the Ford Mustang is a classic American car that gave birth to the Ford Mustang Bullitt, The Ford Mustang Boss, The Ford Mustang GT, the Ford Mustang Shelby, and the Ford Mach Mustang.
Current trim levels with the Ford Mustang include the Mustang EcoBoost Fastback, Premium Fastback, Premium Convertible, the Mustang GT Fastback, the Mustang GT Premium Convertible, and Fastback, the Mustang Bullitt, the Mustang Shelby GT350, GT350R, and the GT500.
The Ford Mustang will probably be around as long as the Ford name. With Mustangs synonymous with freedom and America, the Mustang has been in, and will continue to be in it for the long haul.