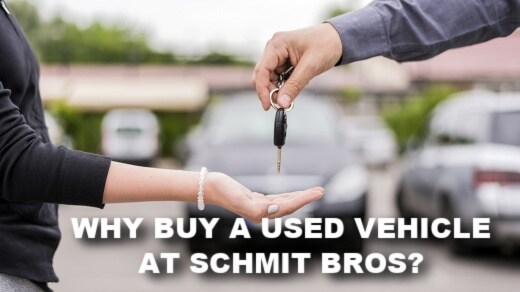 While paying a lower purchase price for the same car model used rather than new is the obvious reason to buy a used car, there are others as well.
With the right used car, it's possible for an owner to buy it, drive it and sell it with little loss in equity.

Buying a vehicle that is two years old and driving it until you can't drive it anymore is the most cost-effective way to own a car. Get more for your money!

With car insurance, the fee that states charge to register a car is often based on the car's transaction price....
ie.

cheaper insurance costs

!
Save Money!
In most states, the rate of your annual registration fee is based on your car's value and its model year. Generally, the rate is highest in the first three years, and then levels off after five years. You can save about a thousand dollars by avoiding new and annual registration fees by buying a car that's at least three years old.

You can minimize the risk and save money while avoiding hidden problems but checking the Carfax for free on our website. Can't find it? Let our product specialists help you.

Some used cars still have part of their original warranty. Plus EVERY used vehicle on our lot comes with our "Peace of Mind" Certified 3 Month /3000 Miles Warranty. Why not get a used car?" asks Aaron ( Finance Manager)

Taxes could be lower. Taxes are calculated based on the purchase price of a vehicle. In some states, registration fees are also based on the cost of the car. Therefore, by buying a used car, not only will your base purchase price be lower, but the fees and taxes that are tacked on will also be lower.

Stretching your car-buying dollar is another benefit of buying a used car. You can buy more car by purchasing used rather than new. Think Heated Seats and Sunroof! You may not be able to afford that new luxury car you've lusted for, but one that's two or three years old may fit your budget.

You don't have to settle for expensive add-ons when buying a used car. You may install your own at a lower cost than on a new car. You can use the money you saved on the perfect extras on your used vehicle. What a great way to spend the money you saved when buying a used car.

If you do decide to finance a used car because you simply can't afford a new one, or because you just don't want to spend a ton of money, you'll need to find the best interest rate possible. We here at Schmit Bros can help you with that!

From the substantially reduced cost and more manageable payment plans to the reliability present in today's vehicle market, buying a pre-owned vehicle should no longer scare you away. Remember: the reduced price does not hint at subpar quality. It's just not new, but it is new to you!

If you're curious as to why you should buy your used car at Schmit Bros in Saukville Wisconsin, we encourage you to check out some of the reasons people shop with us. From our intensive vehicle inspection procedure to our extended service plans and budget vehicles, we're leading the used vehicle market. There's a reason we are one of the oldest dealers in America, Since 1912!

If you have any questions, contact us at (262) 284-8844. We are ready and willing to answer any questions you may have.