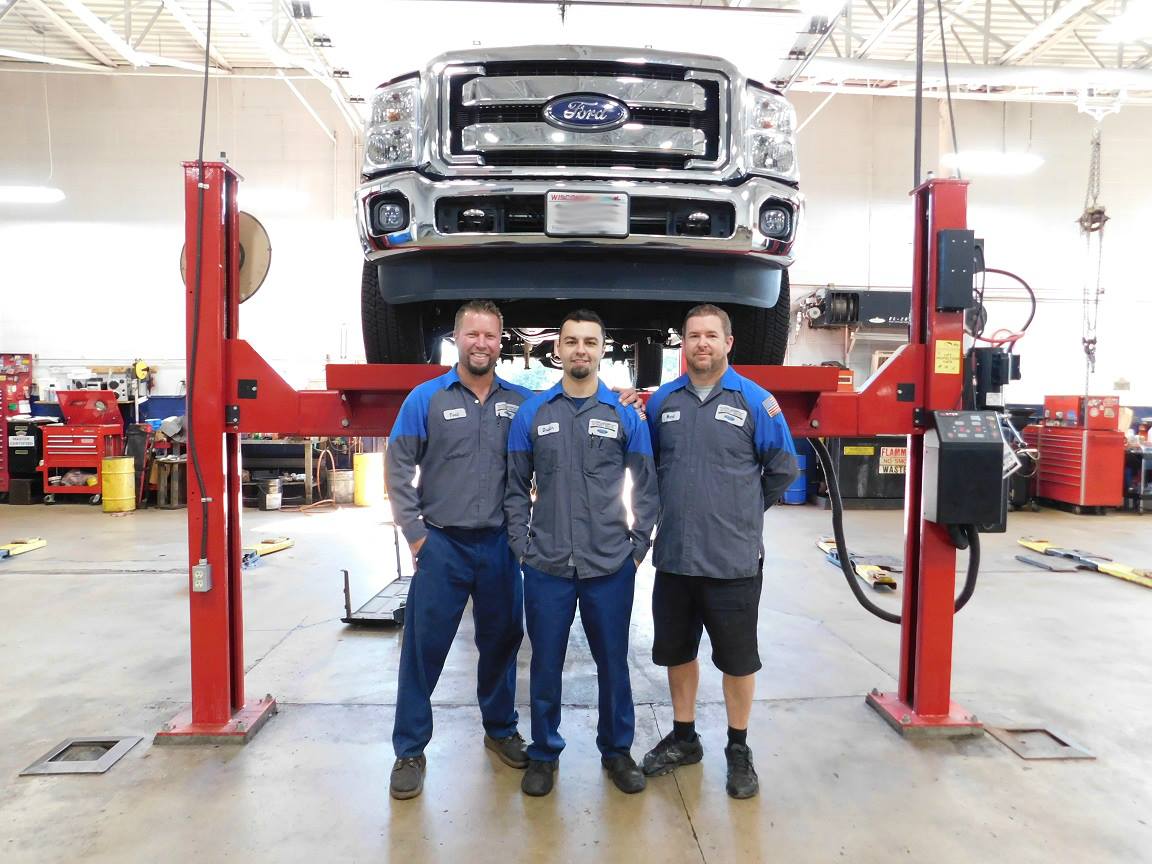 (Todd, Dustin, + Mark)
Even though you keep your vehicle in the greatest condition, you will still need to have it serviced on a regular basis to keep your vehicle working properly for years to come. Here at Schmit Bros Auto, we want to help you with the 5 reasons why you shouldn't ignore vehicle maintenance but ignoring that service light on your dashboard. The last thing we want is for you to end up on the side of the road on your phone calling for an emergency vehicle service.

1. SAFETY
The first reason you need to make sure your vehicle gets it's annual health check is for the safety of YOU, your FAMILY, and other road users.

2. REGULAR MAINTENANCE INCREASES VEHICLE PERFORMANCE & RELIABILITY
If you stick to regular vehicle maintenance, you can bet yourself that your vehicle will return the favor with being more dependable to get you where you need to be. If you pay a little more attention to a vehicles vital fluids, oils, and various parts, you can be sure to reduce the internal wear and tear.

3. YOU WILL GET A HIGHER RE-SALE VALUE
The majority of pre-owned vehicle buyers require evidence of their vehicles history of service. They do this with the goal of purchasing a vehicle that was cared for properly and kept in good condition. Regular vehicle servicing and maintaining service records provides purchasers with evidence that your vehicle has been well taken care of and has not undergone any major repairs. This is what sets apart one comparably priced and used vehicle from another.

4. LOWERS THE COST OF OWNERSHIP
Wait, what? Yes, you read that correctly. You must be thinking: how can I lower my cost of ownership by spending more on maintenance? Well the answer is by performing routine maintenance, you can avoid a major malfunction, which can ultimately lower your cost of ownership, as many of the large-scale problems with vehicles can be identified early and prevented.

5. We have the BEST CERTIFIED TECHNICIANS IN THE STATE!
Why bring your vehicle to us? We have 3 Ford Master Certified Technicians on staff. Mark Dustin, + Todd. We service all makes and models! Schmit Bros offers a Shuttle Service and Loaner vehicles are available for extended service visits. We are a family + kid friendly environment and we take pride in our hard work.

Visit Schmit Bros in Saukville Wisconsin and see why we are Wisconsin's Oldest Ford Dealer!