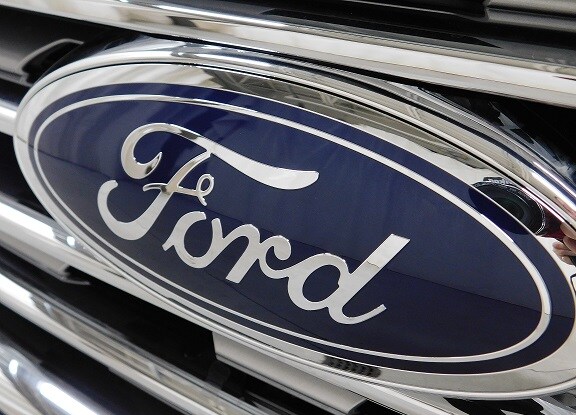 Whether you're looking for advanced technology or four-wheel drive... We'll help you take the winter season head-on with a Ford vehicle made to withstand any environment with high levels of performance and safety. So, what makes a SUV good for snow? Determining the best vehicle for snow is not a one-size-fits-all situation. Ford carries a range of SUVs to suit your needs. Because unfavorable weather conditions affect your ability to handle a vehicle, as well as your visibility, it's important to invest in a FORD vehicle that can get you through various conditions safely.

Sports utility vehicles, or SUVs, are excellent choices when you're searching for a new or used car to get you through the harsh winters. SUVs have a more balanced weight distribution and a shorter wheelbase compared to trucks, which also allows them to perform well in the snow. The best SUVs for snow are:

The Ford Explorer performs well in the snow because it can handle a multitude of road conditions. With the intelligent Terrain Management System (TMS) with 4WD, the technology monitors and adjusts the vehicle's handling and traction based on changing driving conditions. The TMS delivers exceptional and fast adaptation to prevent the loss of traction.

The Ford Edge delivers loads of conveniences and comforts to make winter driving easy. Features include four-wheel anti-lock brakes, hill start assist, traction control and an all-wheel drive system. Heated front seats and a steering wheel are an option to keep you comfy on freezing winter mornings.

The Ford Ecosport is a compact crossover SUV that drives well in the snow and other elements. The Ecosport is more compact, it delivers exceptional visibility for safer traveling, along with excellent towing capacity with a tow rating up to 2,000 pounds.

The Ford Escape is also a compact crossover with four-wheel drive as an option to make for a smooth and safe operation. If the SUV detects any sign of slipping, it will transfer torque from the front to ensure you have the right amount of traction and handling. The SYNC system allows you to check the weather, connect to your smartphone and get directions... All hands free when you need to keep your eyes on the road.

While weather and road conditions aren't always ideal, A Ford Suv can help keep you safe while giving you the confidence to drive in winter weather.

If you're looking for a new or used Suv to get you through the Wisconsin winter months, browse our inventory or reach out to our product specialist team. We are located in Saukville just 20 minutes North of Milwaukee. Call 262 284 8844 or Visit us online @ www.schmitbrosauto.com